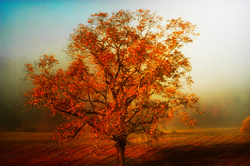 Last Wednesday, I recorded a CD of poems from my upcoming book, A Question of Mortality. This CD will be included with the collection--as poetry is meant to be heard.

I arrived at the recording studio a bit nervous, fearing I'd stumble over words, or even worse, cry. I was particularly worried about one poem in the collection that dealt with the death of my older brother, Grady. Though many of my poems were born out of life experiences, I always have difficulty reading this particular poem. So I practiced it over and over, reading it aloud in the car, in the shower, in the closet. I hoped I could read it so often that I'd make myself immune to the feelings it inevitably brought up. Driving to the studio, I was not at all sure I'd succeeded.

When I arrived, I was greeted by Mark Johnson, a very kind man, who was quite skilled at what he does. He put me at ease almost immediately. I was seated in a small sound booth, not much bigger than 4' x 4' for nearly two hours with giant earphones over my head and a music stand where I placed the manuscript. The microphones were so sensitive I could hear my breath. The sound of turning the pages between poems was like crackling lightning.

I was more than two-thirds through the manuscript when I arrived at that particular poem (Blessings). I took a deep breath and made the plunge without dissolving into a pool of tears.

It got a bit stuffy in the sound booth (no ventilation fans because of the noise) but it was one of the best experiences of my life. I felt like a country music star in Nashville. I had fun. Mark sent me some cover art and I chose the photo you see above and we worked out the placement, color, size and shape of the text for the CD cover. The publisher is aiming for the book and CD to be released in April or early May.

There really are no words that can describe how this feels to me. I've written poetry since childhood, studied it in college and loved it most of my life. Loved it with a passion that has sustained me through the best and worst of times. I write poems when I long for more understanding. I write them when my heart is overflowing with emotion. I write them at the highs and the lows of life. Always I write because I need to.

Historically, poetry books don't sell many copies. And I know that this book and CD will not make the NY Times best seller list. But for me, the part doesn't matter. I am one step closer to fulfilling a life-long dream. Though I longed and dreamed about it since childhood, I never really believed I'd see a collection of my poetry in print and on CD.

So hang on to your dreams. Push forward. Don't ever give up. Dreams really can come true.